First Cornwallis Baptist Church welcomes you!


Welcome to First Cornwallis Baptist, a community of Faith, Hope and Love, located in the beautiful Annapolis Valley of Nova Scotia. The Church building is located in Upper Canard about halfway between Kentville and Canning, about 6.5 km from each. We are a small church community (about sixty on Sunday mornings) with a big heart, seeking to impact our communities with the love of Christ.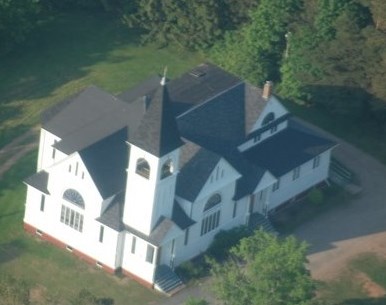 The congregation is a wonderful mixture of people from every generation - children and youth to middle age and seniors. Although we are Baptist in our affiliation, all people are warmly welcomed to join us as we seek to follow Christ's leading in our life.

For the most current NEWS and UPDATES concerning events at the church and church life, please see our new section UPDATES & NEWS - in the menu at the top.



Pastor & Music Director:
Lic. Stephen Wheaton
Clerk: Dianne Rafuse-Bennett



Daily Devotionals
Rest Well

The clock blinked 1:55 a.m. Burdened by a late-night text conversation, sleep wasn't coming. I unwound the mummy-like clutch of my tangled sheets and padded quietly to the couch. I googled what to do to fall asleep but instead found what

...
>