Updates & News
Sunday, April 5th 2020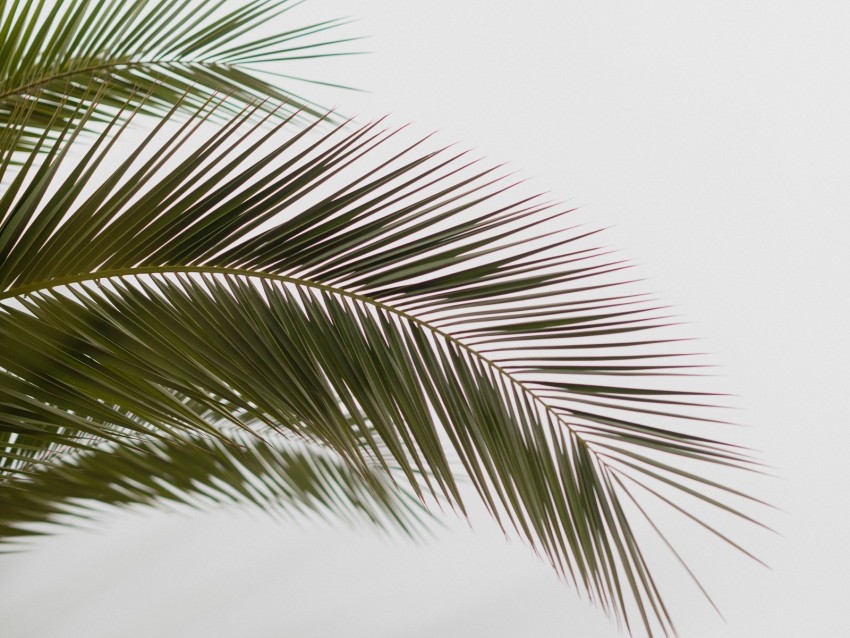 "Worship From Home"
Sunday, April 5, 2020
Palm Sunday



Brothers and Sisters; Grace and Peace to you! Welcome to worship from home. I am glad you are able to join me this morning as we bring glory, honour and praise to our Lord and Saviour, Jesus. No matter where you are this morning, what you are wearing, how you are feeling, or what you may be dealing with; know that you are welcome here. Let's prepare our hearts and minds for worship.



Call to Worship




"Lord, save us! Lord, grant us success! Blessed is he who comes in the name of the Lord. From the house of the Lord we bless you. The Lord is God, and he has made his light shine on us. With boughs in hand, join in the festal procession up to the horns of the altar. You are my God, and I will praise you; you are my God, and I will exalt you. Give thanks to the Lord, for He is good; His love endures forever."

Psalm 118:25-29


Opening Prayer


Father God, we gather together in heart and mind from home and we worship you. We want to thank you for sending your Son and paving the way for our lives to be set free through Jesus' death on the cross. Thank you for what this day stands for - the beginning of Holy Week, the start of the journey towards the power of the cross, the victory of the Resurrection, and the rich truth that Jesus truly is our King of Kings. As we enter into this time, may all we do glorify your name. This we pray in Jesus' almighty name, Amen.


Worship in Song
In whatever way, sitting, standing, listening, meditating or singing, I invite you to join me in some songs of praise this morning. Just click the link and it should bring you to our music this morning. Let's sing to the Lord.
Prayers of the People


Great Father God, we come to you today, and we give thanks for who you are. We give you praise and honor for your ways are righteous and true. We give you worship for you are holy and just. We will declare that your love stands firm forever. For your loving-kindness endures forever. Thank you that your ways are far greater than our ways, your thoughts far deeper than our thoughts. Thank you that you had a plan to redeem. Thank you that you make all things new.
As we bow in this moment, keep out eyes fixed on you. May we forget the distractions of everything and focus and rely on your strength. As we think of our brothers and sisters in our church family, may you be with them today. Father, you know who they are and we pray for them. We ask that you meet them where they are, and comfort them in whatever way needed. We take time to also pray for our world. For those who are still working to assist us, may you be with them. Protect them from COVID 19 and protect their families. We pray that the virus be defeated so that life can return to normal. Even though numbers continue to climb, remind us that you are Lord and nothing can change that. We continue to put our hope and trust in you. Thank you for your love, protection, strength and everlasting fellowship. Grant us patience as we continue to follow regulations so we may do our part for our neighbour. No matter what comes our way, we place our hope and trust in you! This we so humbly offer in Jesus' almighty name, Amen.
Scriptures
Zechariah 9:9
"Rejoice greatly, Daughter Zion! Shout, Daughter Jerusalem! See, your king comes to you, righteous and victorious, lowly and riding on a donkey, on a colt, the foal of a donkey."
Matthew 21:1-11
"As they approached Jerusalem and came to Bethphage on the Mount of Olives, Jesus sent two disciples, saying to them, "Go to the village ahead of you, and at once you will find a donkey tied there, with her colt by her. Untie them and bring them to me. If anyone says anything to you, say that the Lord needs them, and he will send them right away." This took place to fulfill what was spoken through the prophet: "Say to Daughter Zion, 'See, your king comes to you, gentle and riding on a donkey, and on a colt, the foal of a donkey.'" The disciples went and did as Jesus had instructed them. They brought the donkey and the colt and placed their cloaks on them for Jesus to sit on. A very large crowd spread their cloaks on the road, while others cut branches from the trees and spread them on the road. The crowds that went ahead of him and those that followed shouted, "Hosanna to the Son of David!" "Blessed is he who comes in the name of the Lord!" "Hosanna in the highest heaven!" When Jesus entered Jerusalem, the whole city was stirred and asked, "Who is this?" The crowds answered, "This is Jesus, the prophet from Nazareth in Galilee."


Song: "Hosanna"


Devotion


You have heard this joke before, but I couldn't resist again! "A little boy was sick on Palm Sunday and stayed home from church with his mother. His father returned from church holding a palm branch. The little boy was curious and asked, "Why do you have that palm branch, dad?" "You see, when Jesus came into town, everyone waved Palm Branches to honor Him, so we got Palm Branches today." The little boy replied, "Aw Shucks! The one Sunday I miss is the Sunday that Jesus shows up!"
Most of us grew up learning about Palm Sunday. This is a day we read in the gospels, where the whole city had a parade for Jesus. Picture this scene: As King Jesus rode into the city on a donkey; the people threw palm branches in anticipation of His coming. People shouted 'Hosanna, blessed is He who comes in the name of the Lord.' What a joyous parade…but here's the thing! This day is Bittersweet for many people because even as we read of the celebration, we know that Friday is coming- The cross is coming. We know that many in this same crowd will within a few short days exchange words of praise to words of death. They go from shouting 'Hosanna, Hosanna' to later shouting 'Crucify Him, Crucify Him.'
As we take this journey from Jerusalem into Easter, may we remember who Jesus is. He is King of kings, and Lord of lords. When the people shouted "Hosanna!" they were hailing Christ as King. "Hosanna" means "save now," and though in their own minds they waited for an earthly king, God had a different way in mind of bringing true salvation to all who would trust in Him.
Brothers and Sisters, as we celebrate Palm Sunday, may we be reminded that the reign of Christ is greater than anything we as humans could ever plan. When we were without hope, God had a plan. When we were in darkness; He sent Jesus Christ to be the light of the World, our true light. In this Holy Week, may God direct our thoughts and attention towards what matters most, Jesus Christ our King. When troubles and fears assail, be reminded that He is great and mighty! He is bigger than anything we will face in this world. He is Saviour King. Remember His Words: "And behold, I am with you always, to the end of the age" Matthew 28:20. Amen.



For our final song, focus on the lyrics as we sing. Make them your prayer this morning. He is King, He is Lord, He is our sure hope. When darkness seems to crowd in, rest in His unchanging grace. Even during these uncertain times. "Wholly Trust in Jesus' name."
Benediction
"May the Lord bless and protect you; may the Lord's face radiate with joy because of you; May He be gracious to you, show you His favour, and give you His peace." Amen. (Numbers 6:24-26)
***God Bless you all! Have a blessed Palm Sunday!***




He Will Hold Me Fast
"So do not fear, for I am with you; do not be dismayed, for I am your God. I will strengthen you and help you; I will uphold you with my righteous right hand." -- Isaiah 41:10
Today is a little dull, the sun is not out. The world feels upside down, inside-out, but know that HE is with you! Even when nothing at all makes sense, God's love does! He WILL hold me fast.
Keith & Kristyn Getty - He Will Hold Me Fast
Sunday, March 29th 2020






"Worship From Home"
Sunday, March 29, 2020



Good Morning, and welcome to worship from home. This is a different way to worship together, but nonetheless, let's prepare our hearts and minds for worship. Maybe you are in your pj's with a coffee in your hand or maybe you have been ready for the day for a while. Whatever the case, let's all come together before the Lord. I hope you will be able to worship today in whatever way is comfortable.



Call to Worship


"Shout for joy to the Lord, all the earth. Worship the Lord with gladness; come before Him with joyful songs. Know that the Lord is God. It is He who made us, and we are His; we are His people, the sheep of His pasture. Enter His gates with thanksgiving and His courts with praise; give thanks to Him and praise His name.

For the Lord is good and His love endures forever; His faithfulness continues through all generations." – Psalm 100





Opening Prayer
Dearest Father God, we come to you today with a burning desire to worship you and to lift your name on high. We give you thanks for who you are and what Jesus did for us on the cross. Father, you are worthy of praise and so we come together from home today and we enter into a time of communion with you. Today, we enter with thanksgiving. In Jesus' name we pray, Amen.
Worship in Song
I have included a few links so we could sing together. Our psalm tells us to Shout for Joy. Even in the hard times, when everything is out of the norm, Shout for Joy and worship Him with gladness. We serve a wonderful, loving and everlasting Father. He deserves all praise! Let's sing to the Lord.

Prayers of the People


O Great God, who is like you? We could search heaven and the earth, and find none like you, for you are unique in your pure holiness. We give you thanks for who you are, for your love, your kindness and patience. You are all together lovely and wonderful to me. There is no one else like you.
Lord, As we pause this morning, we quiet our minds from our busy schedules, and set our focus wholly on you. Father, we bring a number of requests to you this morning. In this time of fear for some, may you bring your peace. In the midst of suffering, may you bring restoration. In the time of uncertainty, remind us that this world is not our home.
We think of our world at this present time, and we pray for them. Be with those who are still working. We think of health care workers, doctors and nurses. May you protect them as they do their best to protect and aid us back to health. We pray for Grocery store employees who continue to keep us from going hungry. We pray for truck drivers who constantly keeps at their work so we do not have to go without. For those on the front lines, we pray for their safety. For first responders, pharmacists, Fire fighters, delivery drivers, we pray that you keep them safe as they work.
We pray for our church family, and Lord, you know their situations. We pray for them today and remember each name in our hearts. Be with them and protect them from all harm. We give you thanks for this day. The church building may be closed, but church is not. Where two or three are gathered, you are there. Thank you for your love and protection. All of these things we lift to you, in the name of Jesus Christ, our Lord. Amen.
Devotion
I recently read a daily bread reflection where a woman taught her child Psalm 23 at the age of ten. The entire Psalm he learned by heart. The entire family was close with the Lord. A short while later, the parents found a lump on their child's neck. Of course, worry sets in as they began to imagine the worst case scenario. They needed to get a biopsy and the son asked fearfully "Will it be painful? Will I die?" Mom then suggested that he recall Psalm 23, to remind himself that God is the great Shepherd who would always be with him and protect him. Though he did this, it was obvious that he was still frightened, so mom and dad prayed with him. To cut a long story short, the surgery went well and the lump was actually harmless. But in uncertainty, the family was comforted by Psalm 23. Amid their anxiety, God gave them comfort and confidence, reminding them that He is the Good Shepherd, and that He is all we need.
Friends, we are living in a time right now where we need to be home for our safety due to the virus making its way around. Some of us are getting cabin fever, and we are ready for life to return to normal. This all may upset us to know that we cannot go to church, we cannot see friends and family and we cannot even go for a walk in a park. We feel locked away. Amid this trial, know that the Lord is the good Shepherd. When worry strikes, remember that the Lord is your shepherd. He is bigger than anything we could ever face. In uncertainty, we know that we have a mighty God who can bring us through trials. Remember His promise: "Surely I am with you always, to the very end of the age." – Matthew 28:20. Trust in Him and know that He is with you today and always. Amen.
Join me in song once again:
Benediction
"May the God of hope fill you with all joy and peace in believing, so that by the power of the Holy Spirit you may abound in hope." – Romans 15:13.
Lord Bless you all, Have a wonderful Sabbath Day!
Blessings,
Pastor Stephen.